Our students lead a dizzying life of study, work, and play. We can't feature all of them here, but we want to praise their achievements, one and all. Plea​se check out our Newsletter for more current undergraduate news.
Nick Dell Isola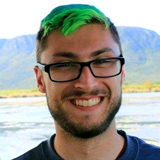 Nick is a senior in Grace Hopper College. He is a Classics major with a second major in Mathematics. Within Classics, Nick loves to read Plautus and Menander, but also enjoys history. Outside of Classics, he is a First-Year Counselor for Grace Hopper College and a tenor in the Yale Glee Club. In summer he loves to explore the world of archaeology by cleaning dirt and collecting potsherds in Italy with Professor Andrew Johnston and other Yale students as part of the Gabii Project.
Sherry Lee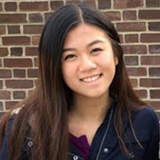 Sherry is a senior in Ezra Stiles College completing the BA/MA in Classics. She is an opinion columnist for the Yale Daily News, teaches for Yale Splash, and is involved in the Yale Political Union and the Party of the Left. She serves as a Co-Editor-in-Chief of the Helicon, a committee member of the Medusa Mythology Exam, and the current Director of the Yale Undergraduate Certamen Committee (which hosts an annual Latin quiz bowl at Yale). She may often be found in a library, slowly going mad over epigrams and elegiac poetry and increasingly unable to define either. She also enjoys writing blog posts about feminism and ruining people's days with puns.
Katie Liptak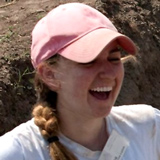 Katie is a junior in Hopper majoring in Classics. She is a Communication and Consent Educator and works with the Reproductive Justice Action League at Yale, along with volunteering at New Haven's Planned Parenthood. Katie has joined Professor Andrew Johnston and other Yale students at the Gabii Project, an excavation site outside of Rome. She also works at the Yale University Art Gallery in the Ancient Art department. When she isn't studying Classics, Katie likes to watch reality television and talk about the Western canon.
Daphne Martin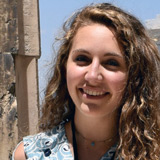 is a junior in Morse majoring in Classics and History of Art. She works as a curatorial intern in the Ancient Art Department of the YUAG, where she recently curated an exhibit case on Cycladic Art, and also as a museum assistant in the Yale Babylonian Collection. Last summer, Daphne interned at the Acropolis Restoration Service and Acropolis Museum in Athens, Greece. She also participated in excavations at the site of Eleutherna, on Crete. When not absorbed by her study of Classics, Daphne is a dancer in Groove Dance Company, President of the Yale Hellenic Society, and an avid consumer of coffee, modern poetry, and croissants.
Connor Wood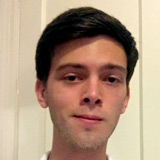 is a junior hoping to pursue the dual B.A./M.A. in Classics. His main interests are the epic tradition and the delightfully microscopic details of classical philology. He also joined Professor Johnston at his dig in Gabii this past summer. Outside of class, he chairs the Conservative Party of the Yale Political Union and sings a mediocre-to-bad second tenor in the Yale Russian Chorus. When not doing any of these things, he can be found guzzling tea and swooning over books at the Elizabethan Club.