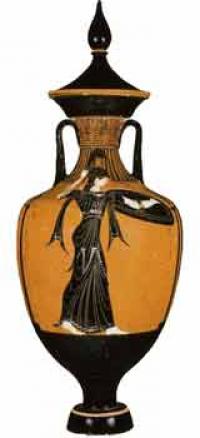 The Yale Classics department is a leader in the training of graduates in the study of Mediterranean antiquity. The graduate program entails a range of experiences, moving from coursework to independent research, and allowing students to sample different disciplines as they narrow their own particular focus.
After coursework come rigorous qualifying and special exams in which students take an active role in choosing topics and directing study; teaching experience in both language classes and discussion sections (with opportunities to deliver lectures under supervision, and to design one's own course); close work with faculty members (sometimes including specialists from outside the University) on a dissertation; and careful attention to professional development.
Many of our graduate students travel to conferences and give papers during their time at Yale; the Department is fortunate to be able to support such travel, which both broadens horizons and gives graduate students important professional exposure.
Our intellectual community combines expertise from many different fields within the broad umbrella of Mediterranean antiquity. The interests of the faculty range from traditional topics in classical philology to theories and methods in comparative literature, linguistics, comparative grammar, papyrology, numismatics, philosophy, and legal and comparative history. A special strength of Yale is the ability of our students to take courses in fields related to their work offered in affiliated departments. These include instruction in Egyptian language (including demotic and Coptic), archaeology, Assyriology, art history, literary theory, and palaeography, to name but a few. Find out more about graduate life at Yale.