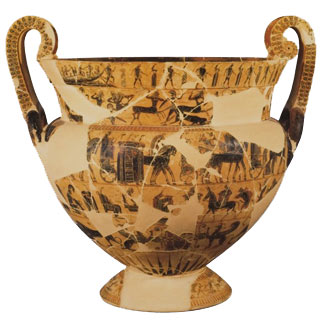 Welcome, all, to the Yale Classics department!  In these pages you will find information about us and about our courses. We warmly welcome all students curious about the histories, languages, and literary and material cultures, of ancient Greece, Rome, and the ancient Mediterranean, whether or not they have studied Classics before. As a department, we commit to anti-racism in our pedagogy, practice, and institutional life: discrimination on any axis has no place in our community.  The Department's diversity statement can be found here: https://classics.yale.edu/.
Our Diversity, Equity and Inclusion committee is working in various ways to provide ideas, support, and creative approaches to both learning and combatting discrimination. Current members are: Ann-Marie Abunyewa (undergrad), Sydnie Chavez (grad), Andrew Johnston (faculty, Spring 2023), Jessica Lamont (faculty, Fall 2022), Pauline LeVen (faculty), Esther Reichek (undergrad), and Jasmine Sahu-Hough (grad).
 
The Major in Classics at Yale offers students the chance to study the languages, literatures, material culture, and history of the societies of the ancient world, together with their influence on later periods and cultures right up to the present day. Within the major, students may choose a concentration that focuses on language and literature training — ancient Greek (sometimes combined with modern Greek) and/or Latin — or the Classical Civilization option, in which the societies, literatures, and cultures of Greece, Rome, and Hellenistic Egypt are studied primarily in translation.
The Major in Classics is very flexible, allowing students the opportunity to study the languages and cultures of related Mediterranean societies of the ancient Near East, as well as to take courses in Philosophy, Religious Studies, Literature, History, History of Art, and Humanities. All options of the major are designed to help students understand the foreign cultures that are the ancient past, while at the same time providing a new way of looking at their own, modern world.
The Department offers three majors: Classics (Latin and Greek, Latin only, Greek only) Classical Civilization; and Ancient and Modern Greek. Each is a liberal arts major with enormous potential for the pursuit of interdisciplinary interests. Students are trained to develop powers of critical analysis in studying the important periods and major authors of Greek and Roman literature. The art, history, and cultures of the ancient world are studied for their intrinsic value, their historical significance, and their power to illuminate problems confronting contemporary society. Students gain a sense of historical perspective on both the differences and the continuities between contemporary and ancient cultures. A list of courses currently on offer is on the menu to the left.
The Department is fortunate to enjoy the benefits of generous past bequests in support of the study of the ancient world: students may compete for translation prizes in Latin and Greek as well as for scholarships for summer travel (with priority given to Classics majors doing fieldwork or research).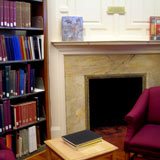 Classics is widely recognized as a challenging, inter-disciplinary subject. Typically, students who graduate with a Major in Classics are equipped with written and analytical skills that can be applied in many areas. They develop cross-cultural fluency through studying the history and culture of societies that differ radically from our own, in a comparative perspective. In addition, over the course of their degree Classics majors acquire a wide range of theoretical and methodological strategies, which they bring to bear in their interpretation of the past. Perhaps most importantly, they develop an ability to discern connections between disparate types of evidence. These skills are essential preparation for many different careers, e.g. law, politics, business, teaching, journalism, computer science, theater studies, and museum work. Depending on their course of study at Yale, they are also well prepared for graduate study in Classics, Comparative Literature, Philosophy, History, History of Art, Archaeology, and related fields.