Since antiquity, histories of ancient Greece and Rome have been written in terms of significant turning points, declines, and falls.  These are themselves structured, by mythic paradigms — e.g. the Fall of Troy — or by current theories — e.g. of human​ generation, growth, and decline. Stories built around these structures give rise to a sense of how history operates, adhering to patterns and cycles that are bigger than any given series of events.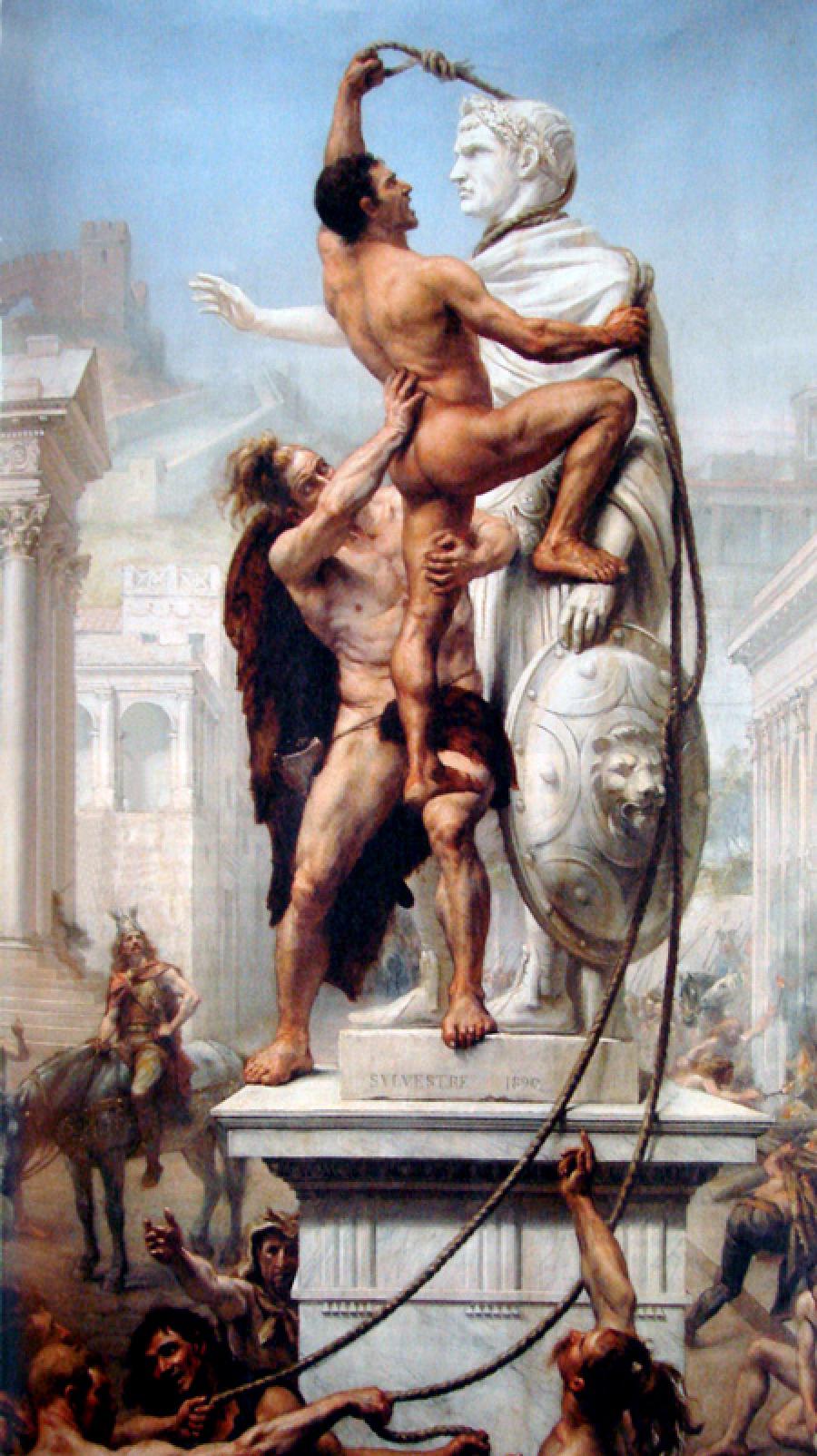 Turning points, declines, and falls thus function as mythemes for the writing of new histories: they are highly extractable as cultural propositions about the way things happen.  Such stories are thus capable of being functionalized to serve many new purposes, in whatever past or present that undertakes to tell them again. The purpose of this year-long colloquium is to investigate the manifold ways in which stories of turns, declines, and falls in the ancient world both were told/received in the past, and are still told/received in the present.
All meetings except February 6 will be held on Fridays at noon in Phelps 401. A light lunch will be served.
Speakers and Dates
September 2, Jim O'Hara, UNC Chapel Hill
October 7, Joe Farrell, Pennsylvania
November 4, Michele Renée Salzman, UC Riverside
December 2, Milette Gaifman, Yale
February 6, Rachel Love, Yale [note the change of day]
March 3, Emily Kress, Yale
April 7, Emma Bridges, Open University
May 5, Roland Mayer, King's College London
Support is generously provided by the Department of Classics and by the Edward J. and Dorothy Clarke Kempf Memorial Fund. Organizers: Kirk Freudenburg and Chris Kraus. For more information contact christina.kraus@yale.edu.