Thanks to the University's superlative library resources and museum collections, the Classics Department is able to offer faculty and graduate students an excellent environment for research.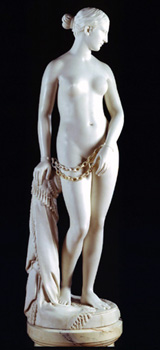 The extensive materials in the Sterling Memorial Library are supplemented by a Classics Library of over 25,000 volumes, housed in Phelps Hall, which is accessible to faculty and graduate students at all times, and staffed by a professional librarian and student assistants. Visit the Classics Library.
The University's online catalog provides access to all relevant e-journals and electronic databases, and both the Sterling Memorial Library and the Classics Library take a proactive approach to acquisitions. A collection of more than 40,000research and teaching slides, many of which have been digitized in an ongoing project, is maintained in the Departments of Classics and History of Art. Faculty and graduate students may use the archaeological and numismatic collections of the Yale Art Gallery and the collections of papyri and medieval manuscripts in the Beinecke Rare Book and Manuscript Library, together with extensive databases of texts, images, and scholarly aids.
The Yale University Art Gallery houses the largest university collection of coins and medals in the United States, including some 35,000 coins of the ancient world, which are available online in the Gallery's database. The Bela Lyon Pratt Coin Room and Study Center, recently opened in the new University Art Gallery, houses the entire collection and a supporting library of some 2,000 volumes. Visitors are welcome by appointment Tuesday–Friday, 10–4:30, at 136 Old Yale Art Gallery. Contact Jane Miller, Senior Museum Assistant, at (203) 432-1801.