New Haven is a small, vibrant cosmopolitan city with a well-defined center clustered around the downtown area, and a large periphery, taking in the coast and the Connecticut countryside. From swimming and boating in the Sound to hiking in lush woods or mountain biking up the Farmington Valley Greenway, there is a lot of nature to enjoy in off hours.
Thanks to Yale's School of Drama and Repertory Theatre, the Yale Art Gallery, the Museum of British Art, the Peabody Museum, the Collection of Musical Instruments and the Music School, the lively New Haven arts scene has no shortage of world-class dramatic performances, art exhibitions, musical performances, and scientific exhibitions. Not only are there beautiful objects on permanent display and well curated rotating exhibitions, but the University also brings in terrific films, directors, and film critics.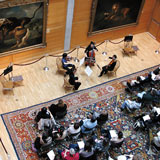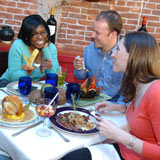 Above all, New Haven has music, music, music: from world premieres to classic performances, from classical concerts to a thriving club and cabaret scene, from the Whiffenpoofs to the stratosphere. There are also endless opportunities to hear engaging and challenging speakers, from Arnold Schwarzenegger to Elizabeth Alexander. The problem is less finding things to do than finding time to take in all that is on offer.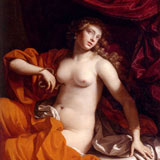 New Haven boasts a great restaurant scene, catering for all budgets and tastes. To give you some idea of the range on offer, the Fearless Critic New Haven Restaurant Guide (3rd edn.) lists 300 different places to eat in the New Haven area. Within a few minutes' walk from the department lie several good cafes, from eclectic Indie sustainable businesses to elegant traditional dining to mainstream chains.
If you are contemplating postgraduate study then we assume that you're partial to books. The Yale libraries really do have all the books that you will need for your research, but for browsing and cultivating your inner literary muse there are several good bookstores in New Haven.
The University has a good transport system, with frequent schedules along main access routes, which is free to staff and students. These shuttles also run on request all night long, door to door. Lots of people cycle to and from the department and there are also plenty of affordable and attractive housing options within walking distance of the department, both in the verdant East Rock area and the more vibrant Wooster Square neighborhood (think pizza!). New Haven sits at the crossroads of the main highways from New York to Providence and Boston and to Hartford, the Amherst area, and the North: there is frequent and inexpensive train service to New York, and easy public transportation options to other cities.
For more on Life at Yale for Graduate Students, see the GSAS website