In 2009, three Classics related locations made the YDN's '9 weirdest things at Yale' list: the Babylonian Collection's Graeco-Roman-Egyptian magical amulets in Sterling Memorial Library, the Dura Europos material now in the YUAG, and the Bingham Library, which contains "the books of a husband-and-wife pair of scholars Anne Amory Parry and Adam Parry — who were killed in a motorcycle accident in 1971 — alongside the doctoral and senior theses of every comparative literature graduate and literature major since 1949." Which of these facts is particularly weird, the article did not say. But Bingham Library hosts the annual Anne Amory and Adam Parry Lecture, jointly sponsored by the Departments of Comparative Literature and Classics, and supported by generous gifts from Professor Gilbert Lawall (PhD '61), Classics Professor Emeritus at the University of Massachusetts, Amherst, and from James M. Morris (PhD '68), of Washington, DC.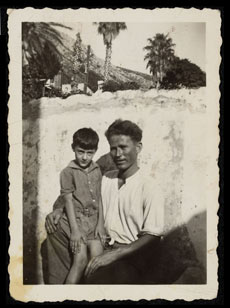 The Parrys were a formidable team, both trained in classical literature and philology, both interested in wider issues of literary criticism and the history of ideas. Anne Parry (née Reinberg) was educated at Vassar and Harvard, Adam (the son of the great Homerist Milman Parry) at Berkeley and Harvard. They both ended up teaching at Yale, where he became Head of Classics from 1968–71. Though they died very young, their work had already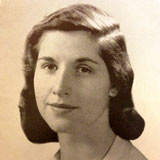 established them as leaders in Homeric criticism and the study of other ancient texts, particularly Thucydides and Vergil. It is in the spirit of their wide-ranging, elegantly written, and exciting scholarship that we have begun an annual lecture series, designed to bring to Yale speakers whose work embodies the traditions to which the Parrys belonged.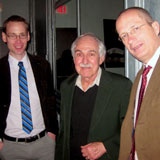 The inaugural lecture was held in March 2013 by Joseph Russo (Yale 1962), Audrey and John Dusseau Emeritus Professor of Humanities and Classics, Haverford College.