Roman Refugees: Forced Migration and the Resettlement of Displaced Persons, 200 BCE to 700 CE."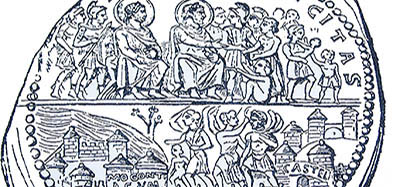 Ancient peoples experienced political and environmental crises much like those gripping the world today. Push factors generated by civil war, external invasions, food shortages, and environmental disasters forced people from their homelands and over the borders of Roman territory. Pull factors, including the allure of imperial wealth, recruitment possibilities in the Roman army, and even plans for territorial domination also contributed to a flow of peoples toward the imperial center. Faced with this recurring problem, the Romans developed methodologies – logistical, strategic, legal, artistic, and rhetorical — for coping with the issue, and turning it to their advantage.
This project catalogs all known instances of forced migration into the Roman Empire over nine centuries. It deploys these in an extensive database which it then explores using the tools of geospatial analysis. A picture is already emerging: the steady flow of refugees in the early imperial period gave way to a flood in the fourth and fifth centuries; the Romans worked hard to settle these peoples on uncultivated land and to recruit younger males into their armies; Roman tactics were often brutal but generally successful; but the failure to manage some resettlements resulted in spectacular explosions of violence, some of it costly to Roman territorial integrity.
The project is supported with a grant from Yale's Digital Humanities Lab which will permit integration into ArcGIS and StoryMaps platforms. Preliminary results are expected to be ready to be submitted for publication in spring 2018.
Education at the Epicent​e​r: Yale MOOCS and Classics
Diana E.E. Kleiner — an art historian, classicist, and founding director of Open Yale Courses — has moved her signature lecture course, "Roman Architecture," to Yale's partnership with Coursera. In summer 2017, she led experiential learning trip to Italy for alumni of her MOOC. "Discussions in front of the monuments were collaborative, lively, and thought-provoking," she says. Read more about Kleiner's venture in Yale News.
Departmen​tal Colloquium 2017-18:
"Counter-classical Histories: displacement, resistance, and critique."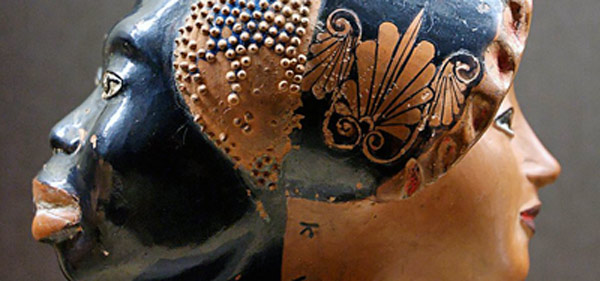 Through translation, adaptation, and other processes of mediation, Classics offers a sometimes unlikely cosmopolitan vernacular for phenomena as diverse as the plight of Syrian refugees in the Mediterranean (imagined through the Odyssey), for trans identities through the myth of Tiresias, and on all sides of the history of modern racism, where classical authors have been used in defense of slavery, to furnish arguments for abolition, to argue for the superiority of European cultures, and conversely to signal their craven moral excesses. Recent research on citation and misquotation of classical authors in US and British political debates offers a highly pertinent example of the contingent construction of the classical past in the public sphere, where the legacies of ancient Greece and Rome are subject to constant negotiation.
Each of the invited speakers is noted for their outspoken and reflective commentary on the complex histories of appropriation that have seen Classics mobilized in the service of imperialisms, nationalisms, and other invented traditions. In addition to presenting their current research, each scholar will also take part in a professional development workshop with graduate students and faculty, on the themes of counter-classical pedagogy and diversity in the Classics classroom. Invited speakers include Grant Parker, Patrice Rankine, Margaret Williamson, and Donna Zuckerberg. The organizers of the colloquium are Sarah Derbew (sarah.derbew@yale.edu), Emily Greenwood (Emily.greenwood@yale.edu) and Noel Lenski (noel.lenski@yale.edu). Please contact them for more information. A full schedule is here: http://classics.yale.edu/events/departmental-colloquium/2017-2018-counte…
Image: Janiform vase; credit Musée du Louvre
Philologia sacra et profana
September 18–19, 2017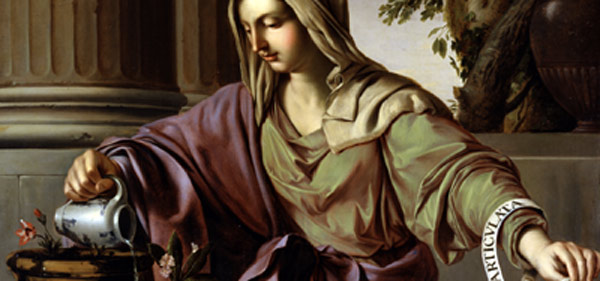 A workshop funded by the Whitney Humanities Center and organized by Yii-Jan Lin, Yale Divinity School; Irene Peirano Garrison, Yale Classics; Kirk Wetters, Yale Germanic Languages and Literatures.
Philologia sacra et profana explores the dialogue between sacred and secular in the history of philology and the development of the idiom of "source", "original" and "authentic" between and across the fields of sacred and secular textual criticism. The editorial process has been traditionally represented as a process of cultural and material decontamination in which the textual critic is heroically called to sort through textual disunity and corruption to salvage a unified original source. "New philology" has both challenged the supremacy of the traditional Western paradigm of the unified, original source, and called into question the applicability of Lachmann's method to some textual traditions that are instead characterized by disunity, readerly collaboration and accretion.
For the program and more information about the conference, go here: http://campuspress.yale.edu/philologia
Image: Allegory of grammar; credit Walters Art Gallery