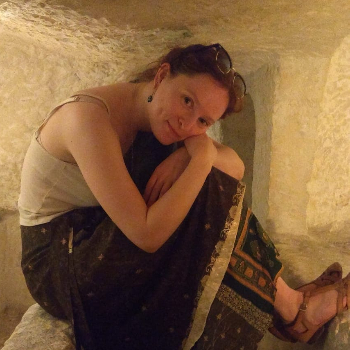 Mary is a first-year graduate student in the Combined Programme in History and Classics. Her 
research predominantly focuses on the Hellenistic Period, and she has a keen interest in cultural 
interaction, intellectual history, and religious syncretism. In particular, she currently plans to 
eventually write her dissertation on alchemy within Graeco-Roman Egypt. Mary strives to 
employ interdisciplinary approaches within her work, and thus she often finds herself 
traversing the liminal spaces between various departments/disciplines. As a result, she self-
identifies as the Mongrel of the Yale Classics Department.
Before coming to Yale, she completed her BA (Hons) in Classics and Oriental Studies 
(Egyptology), as well as her MSt in Ancient History (Distinction) at St John's College, Oxford. Her 
Honours thesis considered the articulation of power and legitimacy of Antiochus III in Asia 
Minor, with a particular focus on numismatic iconography. For her Master's thesis, she 
investigated Ptolemaic Queenship, through the case study of Cleopatra I as 'Mother of the 
Dynasty.' She hopes to continue to draw upon both her Classical and Egyptological training 
throughout her time at Yale.
In addition to her studies in Oxford, Mary spent a year in Munich as one of the Stiftung 
Maximilianeum Scholars. During this time, she was a Programmstudentin in History at the 
Ludwig Maximilian Universität. Here, she wrote and delivered a number of seminar papers in 
German, and particularly enjoyed branching out to study some Medieval Art History.