Barbara Shailor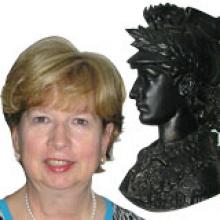 344 College St, New Haven, CT 06511-6629
Ms. Shailor's field of specialization is Latin paleography and codicology, which encompasses the study of Visigothic manuscripts copied and illuminated in northern Spain in the tenth and eleventh centuries.  She retired from teaching in Spring 2020.
Her award-winning volume "The Medieval Book", published by the University of Toronto Press, is in its 6th printing; among her other publications is the Catalogue of Medieval and Renaissance Manuscripts in the Beinecke Rare Book and Manuscript Library (3 vols.). Ms. Shailor joined Yale in 2001 as the Director of the Beinecke Rare Book and Manuscript Library; she assumed the position of Deputy Provost for the Arts in July 2003 and retired in December 2012. Prior to that, she was Dean of Douglass College, Professor of Classics at Rutgers University (1996–2001), and a faculty member and administrator at Bucknell University (1975–1996).
Ms. Shailor is Co-Principal Investigator on a grant from the Andrew W. Mellon Foundation ("Digitally Enabled Scholarship and Medieval Manuscripts at Yale University"). She has previously been the recipient of grants from the National Endowment for the Humanities, the American Council of Learned Societies, the American Philosophical Society, the National Science Foundation, and several corporations and foundations (Johnson & Johnson, Toyota, etc.), both for her own research activities and for the educational initiatives of the institutions with which she has been affiliated. She has been a Trustee of the Samuel H. Kress Foundation since 2003; was elected to the Comité Internationale de paléographie latine in 2000, and as a Fellow of the Medieval Academy in 2006. She is currently serving as a Councilor of the Grolier Club.